Spain Streamlines Visa Procedures for Chinese Citizens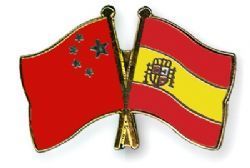 Spain will expedite the processing of entry permits to Chinese citizens with the opening in February of 12 new centers for the reception of visa applications in China, the Foreign Ministry said.
According to the statement, last January 12, Madrid sought Chinese government approval to open Visas Collection Centers in cities such as Chengdu, Jinan, Hangzou, Nanjing, Fuzhou, Changsha, Shenyang and Kunmig.
The Centers are offices for the reception of Schengen visa applications (short-term permits, with a maximum duration of 90 days per semester) for holders of ordinary passports, said the document.
The Iberian nation stressed that the implementation of these new centers will accelerate the process and significantly increase the visits of Chinese citizens traveling for tourism, business or investments.
This is a firm commitment to increase the flow of businessmen and tourists and an example of the excellent state of relations between the two countries, the Foreign Ministry said.
Recommended Reading :
* El Corte Ingles requests streamlined visas for Chinese tourists
* Nearly 7,000 Chinese students study in Spain from 2014-2015