Ciudadanos offers to meet with PP as it pushes pact with Socialists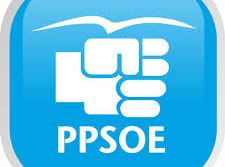 Cuidadanos leader Albert Rivera will sit down with acting Prime Minister Mariano Rajoy next Tuesday to discuss the Popular Party's (PP) proposal for a coalition government, sources told EL PAÍS on Friday.
As Spain's political parties scramble to seek support from one another before the March 2 investiture session in Congress, the PP, with no absolute majority, has provided the business-friendly Ciudadanos with a document outlining its plans for a coalition.
Ciudadanos, a liberal party which became the fourth political force in Spain following the December 20 general election, has been holding talks with Pedro Sánchez's Socialists, who are also seeking support from them to form a government.
Podemos, the third political force, has been pressuring the Socialists for a leftist coalition government, but its leader Pablo Iglesias has made a series of demands, such as holding a Catalan referendum during the first years of the new government and assigning 15 ministries to his party.
Even though the Socialists have rejected his overtures they have not ruled out meeting with Podemos before the investiture session.
On February 3, King Felipe VI charged Sánchez with trying to form a government after Rajoy told the monarch on two occasions that he didn't have enough support to do so. But the acting PM is still pushing for a coalition between the Socialists and Ciudadanos.
If no government can be formed, new elections will have to be held.
On Thursday, Ciudadanos deputy secretary general José Manuel Villegas told EL PAÍS that its priority was to negotiate with the Socialists because "Rajoy is not the candidate."
Sources said that Rivera has not ruled out going to next week's meeting with Rajoy with an agreement already sealed with the Socialists. Cuidadanos' leadership is expected to discuss the fine points of a possible accord during a meeting of the executive board on Sunday.
Rajoy has offered the posts of deputy prime ministers to Sánchez and Rivera if they join his "great coalition" government.
Sánchez has said that he won't join any government with Rajoy as prime minister.
If an agreement with the Socialists is hammered out, sources said that Ciudadanos could serve as a mediator between Rajoy and Sánchez.
Rivera will show up to the meeting with Rajoy with the Socialists' own proposals, the sources said.
Cuidadanos has said that it will demand that the Congress speaker post go to a PP official if Sánchez is able to form a government and become prime minister.
Recommended Reading :
* PP offers 2 deputy PM posts to Socialists and Ciudadanos
* Rajoy refuses PSOE leader handshake