Vodafone Spain extends m-ticketing service to 18 cities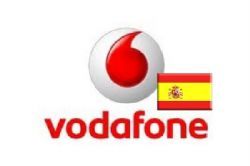 Vodafone Spain has announced at Mobile World Congress that it's expanding its Vodafone Wallet NFC-based m-payment service to public transport networks in 18 Spanish cities.
The operator has reached an agreement with PrePay Technologies and Gemalto to roll out an open m-payment platform for a potential 8 million-plus users in Avila, Seville, Huelva, Albacete, Burgos, Lleida, Tarragona, Girona, Gijon, Palencia, Las Palmas de Gran Canaria, Guadalajara, Torrelavega, Sagunto, Valencia, Palma de Mallorca, Cordoba and Figueras.
Vodafone users will be able to validate their journey on the respective metro, tram and bus networks by simply moving their smartphones within a few inches of the NFC readers.
PrePay currently manages the m-ticketing services of 21 public transport operators in 18 cities, with the partners hoping to extend the platform to more Spanish cities, including Barcelona and Madrid, in the near future.
The service will be launched in Albacete by the end of March, with the remaining cities to be added over the coming months.
Recommended Reading :
* Vodafone Spain 4G coverage to reach 94% in March
* Vodafone Spain revenues down 1.3% to EU1.26 Bln in Q3