30 Moroccans Suspected of Links With ISIS Arrested in 2015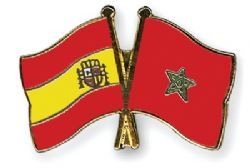 The terrorist group ISIS continues to attract supporters from Morocco. Spanish authorities arrested thirty Moroccans, including 10 women, last year in Spain on charges of advocating for the terrorist organization and making propaganda on behalf of it, according to a report released by the Spanish Ministry of the Interior.
According to the report, which was developed in collaboration with associations of victims of terrorism and published by the Spanish media, the thirty Moroccan nationals who are currently serving their prison sentence in Spain were convicted of terror-related activities such as participating in the propaganda of the terrorist organization of ISIS on social networks, or making contacts to recruit potential jihadists from the Spanish soil.
The report also said that some of those arrested were about to join ISIS in Syria along with their children. According to the daily newspaper Akhbar Al Yaoum in its Tuesday, May 17 issue, the Spain's Interior Ministry strongly emphasized the excellent cooperation of the Moroccan security services with their Spanish counterparts in the fight against terrorism.
This cooperation resulted in the dismantling of many terrorist cells, including those in charge of recruiting and sending jihadists to the conflict zones of Syria and Iraq.
The report also recalls the numerous dangerous cells neutralized in northern Morocco and southern Spain through cooperation between the security services of both countries.
Recommended Reading :
* Spain seizes 20,000 Uniforms meant for ISIS
* Spain arrests 4 with suspected links to Islamic militants