Spain's Jazztel launches 5GB/mth convergent plan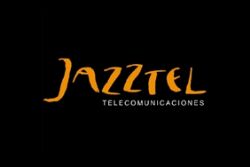 Spanish operator Jazztel, now an Orange brand, has launched a new convergent plan aimed at heavy mobile data users.
The new 'Pack Navega' plan comes with a 50 Mbps fibre or ADSL connection plus unlimited landline calls, 100 minutes of mobile calls and 5GB of mobile data for EUR 57.23 a month, rising to EUR 63.28 a month for 200 Mbps symmetric fibre.
The operator is also applying a 50 percent discount to the cost of fixed internet service until 21 March 2017.
Recommended Reading :
* Spain's Yoigo gains 19,900 mobile lines in July
* Movistar offers slowest connection to Netflix users