Spain's Yoigo gains 19,900 mobile lines in July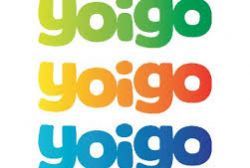 Spanish mobile operator Yoigo topped the country's monthly mobile portability figures in July, adding a net total of 19,900 lines thanks to the relaunch of its popular Sinfin (Unlimited) tariff in time for the summer.
The monthly portability figures reported by business daily Expansion revealed that Orange gained a total of 2,900 customers in July due above all to the contribution of its recently-acquired operator Jazztel and its low-cost brand Simyo. However, rivals Vodafone and Telefonica (Movistar) shed around 15,000 and 25,000 mobile customers respectively last month.
The companies have each lost a net total of 61,600 and 264,000 customers in the first seven months of 2016, compared to Orange and Yoigo's net gains of 68,400 and 67,400 respectively, said the CNMC.
The country's MVNO market also had a positive month, with the operators attracting a total of 18,500 new customers in July.
Recommended Reading :
* Spain's MasMovil gains 12,000 mobile lines in June
* Orange Spain adds 40,400 mobile lines in April