Hammond says will get UK ready for Brexit challenge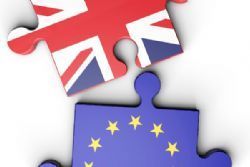 Britain's first budget plan since the Brexit vote will seek to get the economy prepared for the challenges of leaving the European Union and help struggling families through tough times ahead, chancellor Philip Hammond said on Sunday.
But Hammond said that levels of public debt were "eye-wateringly" high and he would not announce a big increase in spending when he spells out the economic plans of Britain's new government on Wednesday.
"We've got to make sure that the prosperity that comes from seizing opportunities ahead is shared across the country and across the income distribution," he told BBC television.
He was echoing promises by Prime Minister Theresa May to work for "just managing" Britons, many of whom delivered the biggest political upset in generations in June by voting to leave the EU.
Earlier on Sunday, the Treasury said Hammond would announce 1.3 billion pounds in new spending on roads as part of his plans to bolster the economy with two years of talks on leaving the EU due to begin early next year.
Hammond said an important part of the discussions would focus on transition arrangements for the period after Britain leaves the EU but will probably still be negotiating the terms of its new relationship with the bloc.
With Britain's economy facing a slowdown next year and in 2018 after the Brexit vote, Hammond has dropped the target of his predecessor George Osborne of turning Britain's budget deficit into a surplus by 2020.
He has also said he wants the flexibility to ease the fiscal squeeze on Britain if the economy suffers in the years ahead.
But he reiterated on Sunday that his room for manoeuvre is limited even though Britain's economy has fared better than expected after the June 23 vote to leave the EU.
"We are highly constrained in how we can approach this. We need to do it cautiously and appropriately," he told ITV television in a separate interview.
Hammond said measures to boost infrastructure and improve Britain's weak productivity growth would feature in his Autumn Statement which he is due to deliver to parliament.
Last month, the Confederation of British Industry urged a boost in public investment to 2 percent of economic output, or an increase of around 6 billion pounds a year.
The Treasury said on Sunday it had identified quick-turnaround infrastructure projects and upgrades to existing networks that would help to relieve road congestion, easing the commute for millions and boosting productivity.
It also said Hammond's approach on the budget would be different to that of his predecessor Osborne by limiting announcements to top-level spending decisions "rather than announcing full details of individual projects".
An industrial strategy will be announced in the coming weeks, the Treasury said.
Recommended Reading :
* Expats get vote for life as British Government scrap limit
* Brexit would make Expat Pensioners £50,000 poorer