Spanish bank bailout cost taxpayers €41.8 billion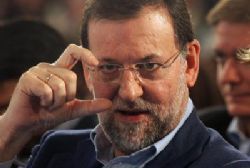 Up until December 2015, the cost of restructuring Spain's bankrupt savings banks had totaled €60.7 billion, of which nearly €41.8 billion was put up by the state through the Orderly Bank Restructuring Fund (FROB) and the rest by the banking sector, according to Spain's Audit Court. In a new report, this public oversight body has found that the real cost of bailing out the sector in the wake of the Spanish property crash and the global economic crisis will not be fully understood until all the lenders are newly privatized.
Soon after its IPO, Bankia had to be bailed out by the state.
The Audit Court's report criticizes the FROB's unclear accounting methods, and estimates that €58 million was spent on professional fees paid to third parties for services such as consulting work and record-keeping.
What emerges from these findings is that the financial crisis may have been bad for the taxpayer, but highly profitable to advisors, consultants and notaries, among others.
The full cost to the taxpayer of the banking bailout remains a mystery. The Spanish state still controls 65% of Bankia and BMN (headed by former savings bank Caja Murcia). Until these lenders are privatized, either together or separately, and the "bad bank" (known as Sareb) is liquidated, the state's losses will not be clear. And Sareb still has 12 years ahead of it.
The one thing that has emerged is that the state will not be recovering all the money that it invested in the bailout. Government officials are resigned to the fact that €26.3 billion of public funds have been lost forever, even though the Popular Party (PP) government said in 2012 that citizens would not foot the bill for the banking crisis.
On the private side, banks put up a little over €8 billion for the Deposit Guarantee Fund (FGDEC), but had additional expenses – including guarantees for questionable credit lines – that bring the total cost of the bailout to the private sector to slightly over €18.9 billion.
Besides offering these numbers, the report also chides the FROB for failing to have applied "a document with analytical accounting to each sale procedure," an oversight that led to "notable deficiencies" at the time of assigning resources to each lender. The report specifically mentions the bailout and sale of Catalunya Banc.
The Audit Court also finds outlays of €10.8 million in "fees charged by representatives and expenses to select" FROB representatives. The state additionally paid €5.8 million to consultants that helped with the sale of the regional lenders CAM, Banco de Valencia, Catalunya Banc, Novagalicia Banco, Unnim Banc and Cajasur. A further €3.8 million are tacked to the bill for "other notary expenses, other advisory work and reports."
Recommended Reading :
* Spain recoups just 5% of 51.3 Bln bank restructuring costs
* Spain may compensate Bankia shareholders after floatation fraud claims