Spain's Banco Sabadell expects profit growth to return in 2017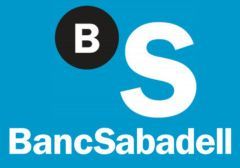 Spain's Banco Sabadell said on Tuesday it expected a net profit of 800 million euros in 2017, a 13 percent increase compared to 2016, underpinned by steady growth in banking fees and stable lending income.
The fifth biggest Spanish bank's profit growth stalled in 2016 after it was hit by several one-off charges such as provisions due to mis-sold mortgage contracts, and the depreciation of sterling as a result of the Brexit vote.
Sabadell described 2017 in a strategy update as a transitional year in which it wanted to focus on containing costs, including the closure of 250 branches, and finalise the integration of its British unit TSB which it bought it 2015.
Sabadell said it expected the British economy, where it makes around a quarter of its profits, to perform better than initially expected this year after Britain's decision to leave the European Union last June.
For 2017, Sabadell said it expected net interest income - a measure of earnings on lending minus deposit costs and a key profit driver for retail banks - to grow 1 percent on the back of lower funding costs and higher interest rates in Britain.
Recommended Reading :
* Spain's Banco Sabadell 2016 net profit stalls on Mortgage charges
* Spain's Sabadell sees up to 490 Mln Euro hit from Mortgage floor contracts