Spain up to 5.5 mln active FTTH lines in May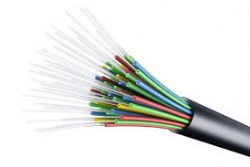 Spain added a total of 137,523 fibre to the home (FTTH) lines in May to increase the number of active connections to 5.5 million at the end of the month, according to the latest report from communications regulator CNMC.
The 1.7 million rise in FTTH lines over the past year offset the 1.2 million fall in DSL connections, said the watchdog. Total fixed broadband lines came to 13.9 million at the end of May, with broadband penetration rising to 30.0 lines per 100 inhabitants, up from 28.8 a year earlier.
Although 3.18 million of the fibre lines (57.3%) belonged to Telefonica, rival operators are catching up fast with 2.37 million.
The MasMovil group led the monthly net fixed broadband gains for the third consecutive month in May, adding 22,600 lines to reach 23.2 percent of the market, with the MasMovil group adding 29,300 lines, followed by Orange (including Jazztel) with 7,100 net gains and Vodafone with 5,500.
Telefonica remained market leader with a 41.8% share, but lost 9,500 customers in May, said the CNMC. Orange now has 28.6% of the fixed broadband market followed by Vodafone on 23.3%.
Recommended Reading :
* High speed sub-aquatic internet links US and Spain
* Spain jumps 6 places in internet speed ranking