Vodafone Spain offers free pay-TV for 3 months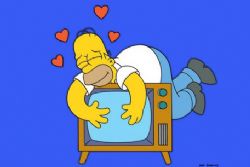 Vodafone Spain has announced that all subscribers to its convergent packages will be able to try out the Vodafone One TV service free of charge for three months without any commitments. The service offers up to 120 channels, as well as a video club service with over 20,000 titles and access to HBO Spain and Netflix.
The operator is also offering free access to its Formula 1 and MotoGP channels until the end of the year to all existing and new subscribers to its football package, while the number of 4K broadcasts per match day has been doubled to two, including all Real Madrid and Barcelona games.
The football package costs EUR 20 a month and includes the games from Spain's top-tier La Liga Santander plus the UEFA Champions League, the UEFA Europa League and international leagues.
Recommended Reading :
8 Sky plans to launch streaming content service in Spain this year
* Spain to see Sky Now TV launced in September