Catalonia crisis is painful distraction for Spain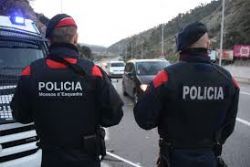 The Catalonia crisis is a painful distraction for Spain. Sundayís acrimonious independence referendum in the region is unlikely to trigger a break-up of the country. Nevertheless, investors may have to attach a bigger political discount to its recovering economy.
The vote, which was marred by violent intervention by the police, could have big consequences. If the Catalonian government decides to push for full independence, it could lead to a bitter secession which would deprive Spain of the prosperous region that accounts for about a fifth of its economy and damage the countryís ability to service its debt. The European Union would have to choose between stopping Catalonia from rejoining the bloc, or risk encouraging secessionist movements in other countries.
A break-up of Spain is still unlikely, though. While 90 percent voted in favour, just 42 percent of Catalonians turned out to vote in the referendum which Spain had declared illegal. The secessionist parties might trigger an early election in Catalonia in an attempt to give the vote greater legitimacy, but the most likely scenario is that the result leads to renewed demands for greater fiscal autonomy from the central government.
That helps explain why investors are relatively calm. The yield on Spainís 10-year bonds jumped on Monday morning, but the premium over German debt is still narrower than in June. Shares in Banco de Sabadell, which is headquartered in Catalonia and directly exposed to the regionís fortunes, fell 5 percent but still trade on a multiple of nearly 11 times forward earnings, in line with European peers. The one percentage point jump in yields on Cataloniaís short-dated bonds since July is hardly pricing in a chaotic divorce.
Even if cooler heads prevail, though, the vote will have repercussions. PM Mariano Rajoy leads a fragile minority government which last week was forced to delay next yearís budget, and could be further weakened by the crisis. Early elections could hand power to a left-leaning coalition. Greater fiscal autonomy for Catalonia could mean a bigger government deficit.
Spainís economy is still recovering from its financial crises, with GDP set to expand by over 2.0% this year. Yet it has nearly 2 million fewer jobs than in 2007, debt of nearly 100% of GDP, and a budget deficit of more than 3.0%. Political risks and investor jumpiness jeopardise that recovery.
Recommended Reading :
* Violence erupts as Catalans vote on split from Spain
* Catalan premier ahead of Sunday vote : "We have already won"