If it is not possible for you to wait to make an appointment your registered GP, there are other ways to seek treatment for your condition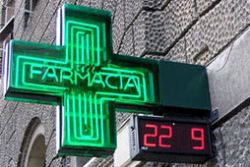 If it is not possible for you to wait to make an appointment your registered GP, there are other ways to seek treatment for your condition.
Urgencias
If you or any of your family is involved in a medical emergency it is best not to agonise over Insurance and paperwork issues and to head for the nearest A&E (Urgencias) as soon as possible.
Under Spanish law, any health organization, public or private, is required to treat patients in an emergency situation regardless of their insurance status. (But "Emergency" is defined as being a question of life and death and the overall responsibility for making this decision lies with the duty Nurse or Doctor.
Use the general emergency number 112 if you need an ambulance.
If you have Private Medical Insurance you should be provided with a Membership card which states a number of 24 Hour Helplines to talk you through your requirements (More than likely in English aswell), and if you have Spanish State Healthcare then you should also have a SIPS card, which you should keep with you at all times.
In either case it is always useful to know where you nearest A&E is located incase of any emergencies that may occur.
Farmacias
For minor aliments, many Spaniards go to their local pharmacy (Farmacia), and almost every Village in Spain has at least one Farmacia that is easily recognisable by the green flashing cross displayed outside or in the window. Unlike in the UK, you will find that Medicines etc... are not available in other shops and Supermarkets and as such it is ikely that at some point you will be requiring their services.
Farmacias in the surrounding locality usually take it in turns to provide an out-of-hours service (at night and for holidays) as the nominated "Farmacia de Guardia". The Nominated Farmacia de Guardia is usually listed in your Local Newspaper, and is also displaid in the local Farmacia window so you can see which one will be open and on what time & Date.
Pharmacists in Spain are more highly-trained and respected than in many other countries, and work along side health practitioners to provide treatment advice for many common illnesses and ailments, but they are not a substitute for going to a doctor if you suspect that you have a more serious ailment.
Spain is a quite unrestrictive when it comes to the distribution of medications that are strictly prescription drugs in other countries (such as antibiotics), so these are commonly available over-the-counter. Medicines tend to cost significantly less than in other countries due to state imposed price restrictions. You will also find that the costs of prescriptions are generally much lower than the UK and some other parts of Europe.
However, changes to the Spanish Prescriptions 'co-payment' system made in July 2012 mean that not only have around 480 prescription drugs had their government funding withdrawn altogether, but that a greater number of people will also now have to pay a higher percentage towards the cost of their Prescriptions charges.