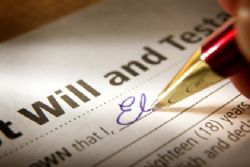 If you own property in Spain ( or have assets in Spain ) and are a resident here it is advisable to have a Spanish will (testamento) made. This will avoid any complications in having a will from another country recognised.
A Spanish will only applies to assets in Spain. If you have assets in another country you should have a will made in that country – so it is always adviseable to have a will in the UK aswell if you have pension funds, property or life Insurance policies there.
If you are a resident of Spain and die without a will Spanish law will be applied to your estate. This means your estate may be disposed of without it automatically being passed to close relatives, or whoever else you would have preferred your estate to be passed on to.
There are three types of Spanish will:
Open will (testamento abierto) – this is the most common type of will. You don't have to have a Lawyer prepare it for you, but it must be notarised by a Notary and signed by three witnesses. The Notary will keep a copy and send a copy to the Registry in Madrid – Registro General de Actos de Ultima Voluntad.
Closed will (testamento cerrado) – the contents of this type of will are secret and it must be drawn up by a Lawyer, notarised by a notary and signed by two witnesses.
Holographic will (testamento ológrafo) – this can be done in a person's own handwriting without the need for a Lawyer. It can be sent to the Madrid Registry by the person that writes it, however, on the death of the person it will need to be authenticated by a Judge, which may delay things.
Remember you will have to pay the cost of drawing up the will, the notary's fee plus any Lawyer's fees when making a will.
Your will should be kept in a safe place in your home along with any other relevant financial information that will be needed in the event of your death. Tell someone you trust where these papers are. A copy of your will should also be kept by the notary and your lawyer if you've used one.
As with nearly all Legal & Financial matters in Spain, it is always advisable to seek professional assistance in these matters.