Hundreds of Expats caught in CWM Pension nightmare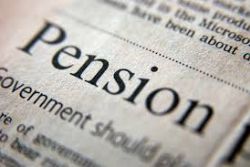 The sudden closure of Continental Wealth Management, an Alicante-based advisory firm, is estimated to have cost 300 British Expat Families approximately EU20 Million.
Confusion and uncertainty followed the company's closure on 29 September and which is continuing to unfold, may affected as many as 900 clients, with assets under management in the tens of thousands of pounds, according to sources.
Most at risk, it is thought, are around 300 investors whose pensions are thought to now be worth less than what they started out with, as a result of having been invested in high-risk structured schemes, one source familiar with the matter said.
The company's website - www.continentalwealth.com - and the company's official telephone number are no longer operational.
The firm's collapse is likely to be seen as yet another blow for the UK's Financial Conduct Authority, which has been criticised for not acting sooner to ensure that investors who have been transferring their pensions out of their UK schemes in recent years have been well-advised, and were not, as critics like Brooks claim, too often being scammed.
It isn't known how long Continental Wealth was in business but sources say it has been transferring pensions out of the UK, mainly on behalf of expatriate Britons living in Spain and Portugal, for years.
Continental Wealth Management had been headed up by Darren Kirby – who is since thought to have fled to Australia - and employed around 35 people.
Many clients began to be concerned as early as last year when their pension and investment funds, entrusted to CWM, began to "dramatically" shrink in value.
Two companies, however, have been praised by many victims for working towards a resolution for those effected - Trafalgar International and Momentum Pensions.
It is understood that CWM were not registered to provide investment advice with the financial regulator in Spain – the CNMV.
Recommended Reading :
* Could Pensions be withheld from Expats in light of Brexit ?
* Spain's CNMV strikes again, warns Cypriot FX and CFDs Brokers