Orange Spain extends 500 Mbps fibre option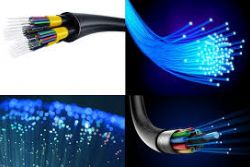 Orange Spain has announced that all new and existing subscribers to its Love-branded convergent plans can now access a symmetric 500 Mbps fibre-optic broadband connection throughout the country. The 500 Mbps offer was previously limited to the premium 'Love Familia Total' plan but is now available for all customers in the 11.3 million homes reached by the company's own fibre-optic network.
As a result, subscribers to the Orange's EU63.95 a month 'Love Esencial' plan (with unlimited fixed line calls, 200 minutes of mobile calls and 3GB of data) can now access 500 Mbps broadband, as can subscribers to the company's 'Love Sin Limites', 'Love Familia Esencial', 'Love Familia Sin Limites' and 'Love Total' plans.
Subscribers to the 300 Mbps symmetric fibre modality pay EU5 a month less while those content with 50 Mbps symmetric fibre pay EU15 a month less.
Orange's fibre customers were up 47.7% year-on-year to 2.1 million at the end of September, representing over 50% of the company's fixed broadband customer base for the first time.
Recommended Reading :
* Orange Spain revenues up 6% in Q3, passes 2Mln fibre customers
8 Spain up t0 5.5Mln active FTTH lines in May