Spain's consumer prices rises 1.1 pct in Dec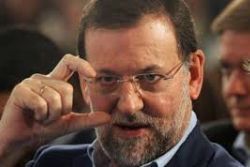 Spain's consumer prices rose by 1.1 percent in December when compared with the same month of 2016, according to the Consumer Price Index (CPI) published on Friday by Spain's Statistical Office (INE).
The figure is 0.6 percentage point lower than the annual inflation rate of November, when the country's consumer prices rose by 1.7% year-on-year.
The INE reported that prices of transport rose by 1.9% in December year-on-year, those of items related to housing increased by 1.3% due to rises in prices of electricity, while those related to leisure and culture dropped by 0.6%.
Prices of food and non-alcoholic drinks rose by 1.7% and those of clothes and shoes increased by 0.5% in December year-on-year.
Spain's prices have been rising for 16 months year-on-year. The CPI had started 2017 at 3.0%, the highest rate since October, 2012, to fall in March to 2.3%.
It fell and rose the following months until being close to 1.0%, in line with the predictions of the Spanish government, who said the country's CPI would slow down being close to 1.0% by the end of 2017.
Spain's State Secretary of Economy Irene Garrido said they expected the inflation rate to fall in January and February in 2018.
Recommended Reading :
* Spain's GDP grew by 3.1% in 2017 : PM
* Spain to revise 2018 economic forecast to above 2.5%