Ryanair to Commence Negotiations with Corvera Airport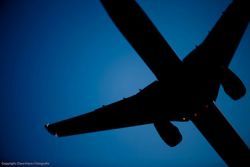 It has been revealed how a delegation of Senior Executives from Ryanair are due to arrive in Murcia next week to discuss the possibility of operations at the new Corvera International Airport.
They will meet with the President of the Region of Murcia, Ramon Luis Valcarcel, along with the Ministers for Public Works and Culture & Tourism, the former Minister explaining that meeting signifies a huge leap forward for the airport.
"So far we have talked about airport conditions, and have been technical airlines to see the facilities and check their characteristics. Now, the question is to speak from a purely commercial, " he said.
Ryanair currently flies in excess of 200 different routes to and from Spain, and operates 44 bases worldwide. The fact that it is even committed to negotiations on the subject of operating from Corvera International airport is a big boost for the region.
Spanish low-cost airline, Vueling, has also agreed to open negotiations with the airport, and given that one of the founding Executives, Carlos Muñoz Beraza, is a local boy, Corvera airport may be forgiven for being a little optimistic here.
Germany's Air Berlin has also expressed an interest in the airport. The Minister of Public Works confirmed that there was a long-standing commitment from the airline to operate routes to Corvera dating from 2009, but that it was in the interests of both parties to meet to renew the original commitment.
The President confirmed that the establishment of passenger and trade routes to and from Corvera international airport was of the utmost importance to the region, with specific importance being placed on Britain, Germany, Netherlands, Nordic countries and Russia.
Only last week the President announced how a number of 'roadshows' would tour Europe to promote tourism in the region.
Click to read further news relating to Corvera Airport.