More cut routes at Spanish airports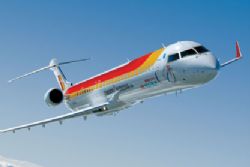 Air Nostrum has cut routes from Alicante El Altet, and Valencia Manises airports to Nice, Venice and Marrakech airports and which they usually operate during the summer season.
However, the airline will continue to operate international routes through their hub at Madrid's Barajas airport.
Just last week Iberia announced that it would offer new international routes from Madrid to Glasgow and Manchester as from next Winter, through it's franchise with Air Nostrum.
Over the last three years the airline has also cut routes between Valencia and Malaga, Palma de Mallorca, Badajoz, Santander and Valladolid, in addition to reducing the frequency of many routes that have remained open.
Recent cuts by other airlines also now mean that Air Nostrum remain the only airline operating the Madrid - Valencia route following the cancellation of the route by Iberia, Spanair and Ryanair, which also coincides with the arrival of the AVE to the city of Valencia.
According to the airline, 90% of all passengers using the route do so to connect to a further flight to and from Madrid.
The move will come as a particular blow to Alicante's El Altet airport, where Air Nostrum have become the third airline this week to announce a cut to routes at the airport, following Air Berlin and Ryanair - all of which is expected to benefit Murcia's Corvera International Airport in the medium to long term.