Soundproofing requirements at Tenerife North costs AENA 14.74 Mln Euros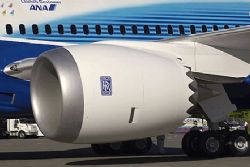 AENA has increased the total expenditure for their environmental soundproofing plan surrounding their Tenerife North airport to 14.74 Million Euros, after approving further spend of 456,165.74 euros to soundproof homes and schools.
Representatives of the Ministry of Rural and Marine Affairs, the Ministry of Environment, The Regional Government of Canarias, the Cabildo of Tenerife, municipalities and the the Environmental department at AENA have now given approval to this figure, which is due to be signed off by the the Executive Board of AENA.
A total of eight buildings were put forward as requiring soundproofing in the plan, six of which were immediately approved at the meeting.
A further budget of 1.29 million euros was approved for sound insulation performances for number of private homes, a residence for the disabled, and four school buildings - all of which have had the required work undertaken already.
The current Acoustic Insulation Plan at Tenerife North Airport, recognises 718 homes as having the right to seek soundproofing, 703 of which are located in the municipality of San Cristobal de La Laguna and 15 in Tegueste.
The purpose of the plan is to carry out the actions listed in the "Terms Specific to Environmental Impact" report for the Expansion Project at Tenerife North airport, among which is a requirement for the approval of its noise footprint.
Therefore the impact that current noise pollution at the airport has - and future noise pollution at the extended airport will have - will be a deciding factor in whether any such project will be allowed to go ahead or not.