TUI warn Canaries on Repsol threat to tourism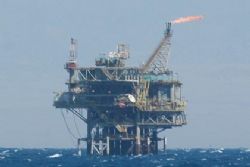 Following on from Friday's news that the Government has given permission for Repsol to explore the possibilities of drilling for oil off the Canary Islands , German travel group TUI have joined with the local Governments of Fuerteventura and Lanzarote to voice their concerns.
TUI has sent an e-mail to the association of tourist companies in Fuerteventura highlighting the fact the possibility of an oil spill could affect the Canary Islands as being a popular winter destination for German market, the largest demographic visiting the islands.
TUI's head of European Sustainability noted that any oil spill resulting from any drilling that may take place would not only damage the tourism industry on the Islands for an entire season, but would be likely to have an ongoing affect in subsequent years.
The commissioner for tourism on Fuerteventura, Blas Acosta, confirmed that officials from TUI he had spoken at a tourist fair in Berlin where they expressed their concerns about oil exploration in the Canary Islands.
The Canary Islands welcomed a record 10.318 million visitors last year, an increase of 20% on 2010 as Islands benefitted from political unrest in North Africa.
According to the Minister for Energy, Industry and Tourism, Jose Manuel Soria, the measure is an esssential move in order to reduce Spain's dependance on fuel imports from other countries and to stimulate the economy. Initial estimates by Repsol suggest that, if proven, the oil reserves off the coast of the Canaries could meet 10% of Spain's oil and gas reqirements.
The e mail sent by TUI warned that the spillage, which Reposl deem to be be 'normal' for most of their drilling rigs, would still be sufficient for Fuerteventura to lose it's Blue Flag status for many of their beaches.