Bank of Spain prepares to sell Banco de Valencia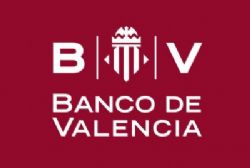 The Bank of Spain will begin the auction of Banco Valencia next week - 6 weeks later than originally planned.
Banco de Valencia was nationalised as a result of requiring an injection of capital in order to meet the last round of stress tests imposed by the EU in order to ensure that institutions were in a financially healthy position. The Bank needed to tap the central bank's FROB (Fund for Orderly Bank Restructuring) in order to meet these term.
The delay is due to opposition from within the industry of the central bank awarding 'compensation' to whoever takes on the stricken lender.
In the sale of previous nationalised banks, such as BBVA's purchase of Unnim and Banco Sabadell's purchase of CAM, the buyers recieved assurances that any potential future losses would be protected under the terms of the Deposit Guarantee Fund (FGD).
The FGD has been almost depleted by the grant of €2,000 million to cover CAM Bank writedowns, and it looks possible that any grants for Banco de Valencia will be made from 2013's allocation.
The FGD is thought to require a further €1'800 million and has requested this sum be provided by FROB, however, Banco Santander and CaixaBank have opposed any payments being made from public money.
The strongest candidate expected to bid for Banco de Valencia is the BMN group (led by Cajamurcia), who have already expressed their interest, followed Popular, Bankinter and a number of smaller cajas such as Liberbank or Ibercaja.
Despite being critical of the process involved, and only last week ruling out being involved in any mergers or takeovers , Banco Santander have also been rumoured to have been showing an interest in Banco de Valencia.