BoS prepares for sale of Banco de Valencia and CataunyaCaixa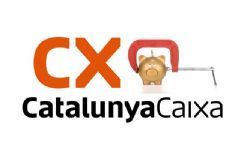 Later this week Spain's Bank Restructuring Fund (FROB) will begin the sale of Banco de Valencia and CatalunyaCaixa, at its first meeting after the Easter break.
The process comes a month later than expected for the sale of Banco de Valencia, but has included the sale of CatalunyaCaixa in the sale, which is expected to be complete before the summer.
Unnamed sources have reported how both of the sales will be offered with an Asset Protection Scheme (APS), although the government has not made it clear how it find the funds to achieve this, as the Bank of Spain has refused to create a bad bank for real estate assets, but still needs capital for the Deposit Guarantee Fund (FGD). It is believed that the FGD is currently only worth €2'000 million, which is not enough to cover the assets held by both institutions.
As far as CatalunyaCaixa is concerned, the bank recorded a loss of €1,335.2 million in 2011, however it would have made a profit of €120.2 - a 10.8% increase on 2010 - were it not for the additional measures imposed upon the industry by the BOS. As such the Bank required further funding from FROB, in effect making the bank partly nationalised.
The Bank ended 2011 with assets of €77.075 million, 1,164 offices and 7,184 employees, estimates that provisioning requirements arising from the implementation of the new measures amounted to €1.595 million.