Spain to seize control of regional finances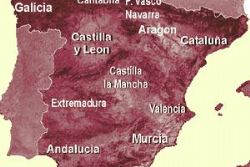 The autonomous regions of Spain have been warned that the central government may step in to take control of their finances.
An unnamed official close to the government told the FT how legislation is expected to be passed by the end of April to allow the central government the authority to take over regional finances.
The proposed legislation will also permit Madrid to make automatic cuts to public spending for any region found to be in breach of budget targets.