Telefonica continue to haemorrhage customers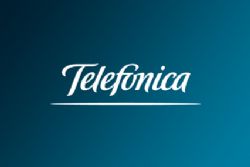 So far this year more than 830,000 contracted mobile phone users have left Telefonica in favour of other operators, according to a recent report by the Telecommunications Market Commission (CMT).
Additionally, the telecomms giant has lost 1.2 million pay as you go customers.
The provider's decision to stop subsidising mobile phones in March meant it lost more than 333,700 clients in that one month alone.
Telefonica is the only telecomms provider in Spain to have lost market share this year, with internet-based mobile operators gaining 111,580 customers; Vodafone and Orange gaining nearly 30,000 each and Yoigo almost 6,000.
Telefonica's market share currently stands at 40%, with Vodafone taking 29%, Orange 20% and Yoigo almost 6%.
Over the last 12 months Telefonica has lost 103,000 landline customers - half of which ended their contract in 2012.
The only area in which the company has gained market share is in fixed internet connections, which has increased by 14'500 during 2012, however Telefonica still only account for around 8% of all internet users in Spain.