Spanish Health Service Removes Funding From 426 Prescription Drugs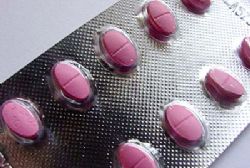 Following on from the recently announced reforms to the prescription co-payment scheme further disappointing news has been released that will be sure to dismay many of Spain's unwell and elderly.
As from the 1st July the public's contribution towards their prescription charges increased from 40% of the cost to 50% where the recipient earns less than €100'000 per year, rising to 60% if earnings are beyond that sum. Pensioners, who used to get their prescriptions for free, must now pay 10% of the prescription cost, whilst pensioners on higher incomes must now pay 20%.
However, the Ministry of Health has now revealed that as from August a total of 426 prescription drugs will be removed from the national health service. As such, patients being prescribed a specific brand of drug may find significant changes being made to their previous treatment, and that those wishing - or unable to - make these changes would find themselves having to purchase the drugs themselves without any government subsidy.
Just a small number of drugs removed from circulation by the NHS include treatment of the following ailments and illnesses:
* Treatment of gastric problems, which include aluminium compounds and derivatives.
* Treatment of Constipation and variations of laxatives.
* Antidiarrhea treatments and similar other digestive medicines made from Carbon.
* Treatment of Chronic (but mild) Migraines
* Treatment for Haemorrhoids and Varicose Veins
* Treatment of skin problems including (but not limited to) Nappy Rash and Psoriasis
**Treatment of mild anxiety
* Treatments relating to impairments associated with advancing age
* Treatment of dry upper respiratory tract and coughs.
* Treatment for 'Dry eye'
* Treatment of mild rheumatic inflammation
* Treatment of nasal congestion associated with colds and flu
As with previous reforms, the effects will be felt hardest by the most vulnerable members of society.
Read more on the situation regarding means tested prescription charges by clicking >> HERE << .