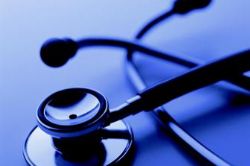 If you already live, work or study in Spain it is likely that you will have come across the Spanish healthcare system in some form or another. Hospitals and clinics here are comparable to the best that the uk has to offer, and most hospitals are modern and well-equipped, especially in prosperous areas. Doctors may appear to have a brusque way of dealing with patients, but in many cases speaking fluent Spanish and being clear about the reason for your visit can overcome this.
To be entitled to free healthcare you need to be paying into the social system in much the same way as the UK. if you pay your contributions via your salary every month, that entitles you to a pension, unemployment benefit, sick pay, maternity pay and the right to receive free healthcare. the amount of pension or benefit you will receive depends on the level of contributions you have been paying.
If you do not already have a SIP card (sistema de información poblacional, conselleria de sanitat, also called the tarjeta sanitaria) take your work contract, passport or Residencia card, NIE number, and a recent padron form to your main regional healthcare centre, where they can issue the card immediately. this is your entitlement to healthcare, so look after it!
With your sip card you can now make appointments to see a doctor or Paediatrician for your children as and when you need it. Locate the telephone number for your local clinic where appointments are made – This may be organised centrally if you live in a small village. In an emergency, ring 112 and have your sip card to hand.
When you obtain a work contract, your employer will be required to register you in the social security system and to deduct any contributions payable by you from your wages. you will have provided an NIE number for your employer to do this. Some small businesses pay staff cash in hand but this means you will not be eligible for social security benefits, including health care. Other employers may register you, but claim you are working less than you are, trying to cut their payment contributions. This does not seem too bad as you will still be eligible for health care until you consider that if you become unemployed or have to take sick leave, your benefits will be lower.
If you are self-employed you will have to go to the local social security office and fill in the paper-work yourself to confirm eligibility. You may want to get a Gestor (official agent) to do this for you. the monthly contribution for the self employed in Spain is currently 260eur minimum per month.
These procedures will apply if you are an employee or self-employed, but if you are an eu national, retired and in receipt of a state pension you are already fully covered for all aspects of health care in Spain including free drugs and medication.
Even if you are neither a pensioner nor employed, you may still be eligible for free healthcare, under reciprocal arrangements for member countries within the EU. Go to your local health clinic with the following documents and ask to register for a temporary sip.
** The UK Government is 'considering' ending S1 entitlement as from 01.04.2014. Further information on the subject by clicking the link > HERE <.
*Valid British passport
*Residence certificates and NIE´s
*Padron (proof of residency & address) recently issued - within 3 months
*If you have dependents, take proof ie birth certificates, marriage certificates etc..
*Employment contract if you have ever worked in Spain
If you are just thinking of moving to Spain, and have no idea how long your stay here might last, you should make sure you apply for the new European health insurance card (EHIC), which replaces the old e111. Application forms are available either at the post office in the UK, or at the UK department of health website.
An EHIC will cover you for emergency healthcare treatment in Spain. It is really designed for tourists, but will ensure that you do not end up having to pay for treatment during your first few weeks or months in Spain. It will not cover you for most types of non-urgent treatment such as treatment for ongoing conditions, full maternity care or vaccinations and you should not rely on it if you are living in Spain full-time.
Under certain circumstances Expats may be entitled to use their EHIC for a period of up to 2 year but should make contact with their HMRC/JobCentreplus/Overseas Health Team to see if they qualify, however as the EHIC is generally awarded to UK Residents for overseas use, it becomes invalid as soon as the applicant becomes resident in Spain.
Sorting out paperwork like this never seems urgent, but do not wait until you need crucial treatment before you do so. Save yourself stress and risk by applying for your healthcare rights today.
Please click here if you wish to read more on the ehic card and how to apply for one..
** 10.10.2014 : An informative Youtube guide on the subject issued jointly by the Dept of Health in the UK and the British Embassy in Madrid can be seen by Clicking the link HERE