Spain will rely on banks to fund regions' debts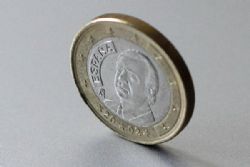 Spain said on Friday it would fund a new liquidity mechanism to help the regions repay their debts through a bank loan and would not have to tap the market as worries mount the country could soon be forced to seek a full-scale bailout.
The Spanish government announced earlier this month it would set up a €18-billion fund to ease the autonomous communities funding concerns. It had so far said the instrument would be financed by an extraordinary payment of €6 billion from the state lottery while the rest would fall on the Treasury.
The move had unnerved investors further as it added a new €12-billion burden to the Treasury's already challenging financing program until the end of the year. Banks shouldering part of the financing would provide some relief.
Spain's borrowing costs reached new euro-era highs this week before easing on Thursday after the head of the ECB Mario Draghi signalled the institution would take action to back Spain and Italy weather a financial storm.
"The funding of those €18 billion will not alter the issuance calendar of the Treasury," Secretary for Economy Fernando Jimenez Latorre said during a news conference.
"We'll use a loan from the lottery of around €6 billion, we've agreed with credit entities a loan of around €8 billion and then the Treasury has a comfortable cash situation to face possible funding needs from the regions."
He did not give details on which banks would give the loan. Spain requested an up to €100-billion credit line for its crippled banking system in June.
Spain still has to tap the market for €27 billion to complete its medium- and long-term funding program for the year and will need to find around another €10 billion to finance a deficit higher than initially expected.
It also needs to repay €35 billion in short-term paper falling due by the end of the year and faces important debt repayments at the end of October but the country can count on a cash buffer of around €29 billions to meet its obligations.
The regions, which have been shut out of financial markets for most of the year, face a funding crunch in the last 2 months of 2012.
The indebted eastern region of Valencia was the first of the country's 17 provinces to announce last Friday it would need financial assistance from Madrid.
But half a dozen regions are believed to soon follow its steps, including the tiny Murcia and the big Catalunya , which represents about 25% on Spain's total economic output and has total debts of about €40 billion.