Fall in Spain jobless fails to hide service sector woes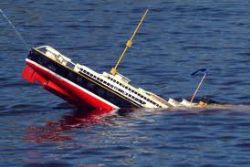 The number of registered jobless in Spain fell for the 4th consecutive month in July, official data showed on Thursday, but the busy tourist season failed to offset overall job losses in the service sector amid weak consumer confidence.
Spain's jobless fell by 0.6% in July from a month earlier, or by 27,814 people, leaving 4.6 million people out of work, data from the Labour Ministry showed. In July last year joblessness fell by 42,059 people.
Lower unemployment was registered in construction and industry, while it rose slightly in services.
The number of people registered as out of work usually falls in the summer months in the services sector as more people are hired to cover the summer season in hotels and tourist resorts.
"Work created during the summer season has not sufficiently compensated for the loss of jobs in other sectors," said Tomas Burgos, secretary of state for social security.
The data pointed to an economy a long way from showing signs of a clear recovery.
Spain, the euro zone's fourth-largest economy, lies at the centre of the bloc's debt crisis as it struggles with a 2nd recession in 3 years, record unemployment and soaring bills from its regions and banks.
A survey by Markit showed on Wednesday that employment in Spain's manufacturing sector fell for the 21st straight month in July and at its fastest pace since December 2009 with companies citing lower workloads and cost cutting for layoffs.
In Q2, Spanish unemployment hit its highest level since the Franco dictatorship ended in the mid-1970s, at 24.6%, official data showed.
Monthly jobless data records the number Spaniards registered as out of work, while the unemployment rate is an official survey and considered a more reliable gauge of the jobs market.