France headed for recession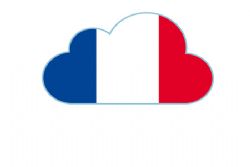 France's economy is likely to slip into a shallow recession in Q3, the Bank of France said on Wednesday, dashing hopes for a robust recovery this year and adding to signs that Europe's economic prospects are worsening.
The central bank's forecast for gross domestic product (GDP) to shrink 0.1% in the 3 months to September, following last month's estimate of a similar fall in Q2, suggests France's €2 trillion economy will struggle to meet this year's government growth target of 0.3%.
The weak outlook was reinforced by figures showing France's trade gap widened to €5.99 billion in June, from a downwardly revised €5.47 billion in May, dashing economists' expectations for the deficit to narrow.
Exports to Italy, Spain and Britain slumped, with sales of cars and transport materials particularly weak.
Southern European economies are already mired in recession as governments try to tame a debt crisis by pursuing austerity measures, and Wednesday's data added to signs that Europe's biggest economies are also stagnating.
Data from Germany on Wednesday showed both imports and exports falling, while Britain's central bank slashed its economic forecast and warned that factors weighing on growth may be more long-lasting than previously thought.
"The outlook for the coming months suggests a slight slowdown in economic activity," the Bank of France said. "GDP is expected to decline by 0.1% in the third quarter."
President Francois Hollande, elected in May on a pledge to halt rising unemployment and reverse industrial decline, has been confronted since taking office by a round of industrial layoffs and the need to curb spending to meet deficit targets.
The Bank of France's monthly survey showed industrial business sentiment in July at weakest since August 2009, with automotive and textiles firms particularly gloomy.
Service companies were also more negative, especially in transport and administration, with the sentiment indicator at its weakest since November 2009.
ORDERS WEAK, INVENTORIES MOUNT
Order books flagged and inventories rose throughout the economy, undermining the government's prediction of a return to growth in Q3 after stagnation in the first 3 months of the year.
"If growth is flat or negative in the 2nd and 3rd quarters, it will be very difficult for the government to reach its 0.3% growth target this year," said Fabrice Montagne, economist at Barclays, saying his bank would revise down its 0.4% growth forecast for this year.
France is due to publish data on second quarter economic growth on Tuesday.
Its biggest carmaker Peugeot announced plans last month to close a plant near Paris and cut 8,000 jobs, prompting Industry Minister Arnauld Montebourg - an outspoken advocate of protectionism - to call on Brussels to monitor rising imports of South Korean-made cars.
The Socialists plan €7 billion in new taxes for this year on large companies and wealthy households, chasing a deficit target of 4.5% of GDP. The government has said €33 billion will be needed to meet a 2013 deficit goal of 3% of GDP.
Barclay's Montagne said weak growth should have only marginal implications for the government deficit this year provided the economy could avoid a contraction.
"However, if we end the year with negative growth, we will certainly need some adjustments to reach the deficit target," Montagne said, predicting growth of between 0.5 and 1.0% next year rather than the 1.2% the government forecasts.