Banco Popular mulls Banco Mare Nostrum buyout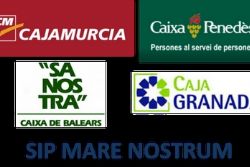 The sixth largest lender in Spain, Banco Popular Espanol, has taken on board the services of Deutsche Bank to advise them on the viability of a possible purchase of Banco Mare Nostrum (BMN).
BMN was created in 2010 following the EU Bank Stress testing, and is a merger of 4 lenders - Cajamurcia; Caixa Penedès; CajaGRANADA and "Sa Nostra" - and is operational mainly around Catalonia, Andalucia, Murcia and the Balearics.
Spain's ABC daily newspaper reported that negotiations are still at a preliminary stage.
The smaller bank is seeking a partner to help it meet a further round of provisions set by the Spanish government, where they are expected to need an additional EUR1 billion to meet the new requirements.