Moody's Threaten Energy Downgrades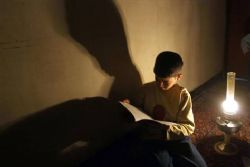 Energy reforms in Spain attempting to reduce the tariff deficit will likely result in credit worthiness downgrades for suppliers warns ratings agency Moody's.
Already under review, major utilities Iberdrola, Natural Gas and Endesa have seen their rating tumble in the world's most devastating financial crisis on record and could fall even further making it difficult to gain investment despite profits in the billions.
Unlike most other countries, Spain has seen demand for utilities fall dramatically forcing energy companies and government to raise prices and taxes. Usually, demand would slope off or fall, but not to an extent resulting in excessive price rises.
Hard pressed Spaniards are furious because during the good times prices were already high compared to disposable income, however these increases are forcing many to switch off altogether.
Through its energy reform, the government hopes to raise more than €2.9 billion per year though taxation on nuclear waste, hydroelectric energy along with coal, oil and natural gas which has widely been criticised as a green tax.
Electricity generation will see an overall increase of 6% under the reforms which will no doubt see further declines in demand from frustrated consumers.