European Rescue Fund Seeks Investment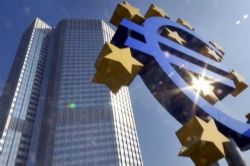 EU leaders are trying to boost the firepower of its ESM bailout mechanism to the tune of more than €2 billion euro from foreign investors.
Europe's permanent bailout fund, the European Stability Mechanism, is under increasing pressure as it faces a potential rescue of Spain and Italy, yet current funding is nowhere near the levels it may require, despite Eurozone members digging deep to bolster its finances.
Governments are required to stump up around €80 million payable in four installments, the first of which is due on the 8th October 2012, with the rest payable next year. In addition, they must also provide €620 million in the form of guarantees.
The news of investment required, may come as early signs that the EU's strategy over the financial crisis might be flawed should a predicted Eurozone meltdown occur. However, the resolve of EU leaders will encourage investors that Europe will do any and everything to tackle its economic problems head on.