Moody's downgrades Liberbank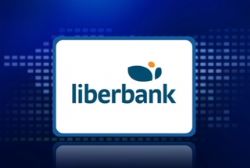 Moody's has downgraded Spain's Liberbank to Ba3 from Ba2 as part of a wider review of Spanish banks, potentially making it more difficult for the troubled lender to plug a capital hole.
The rating downgrade for Liberbank follows the results of an independent audit of Spain's banking system last month which showed the lender would need an extra €1.2 billion in capital to cope with adverse economic conditions.
The downgrade reflects "the fact that (Liberbank) now needs to go through a recapitalisation or restructuring process with a high likelihood of requiring public support to reinforce its capital," Moody's said in a statement late on Wednesday.
Liberbank, whose merger partner Ibercaja pulled out of a planned tie-up after last month's stress test, has called a shareholders meeting to discuss options to recapitalise and avoid tapping European aid.
Moody's said Ibercaja will remain on review for downgrade while confirming ratings of other banks in ongoing merger processes - Caixabank, La Caixa, Banco Sabadell and CAM - as part of a wider review of Spanish banks.