Catalan Pharmacies on Strike Today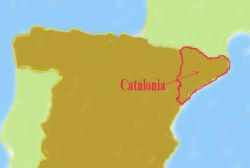 Catalan pharmacies plan to strike today in protest over delays in the payment of €190 million in prescriptions they dispensed during July and August.
Industry sources said about 80% of pharmacists had adhered to the call to closer their businesses, with a minimum of 173 drugstores out of the some 3,100 in Spain's richest, but now cash-strapped, region remaining open to provide minimum services.
"We haven't been paid," the head of the Catalan pharmacists' association (CCFC), Jordi de Dalmases, said Wednesday, referring to the €99 million the Catalan government had pledged to pay on Tuesday. Spain's regions are responsible for both healthcare and education.
Shortly afterwards, the Catalan commissioner for health, Boi Ruiz, said the pharmacists would be paid the 99 million euros on Thursday morning from money borrowed from the central government's Regional Liquidity Fund (FLA) from which Catalonia is seeking over €5 Billion.
"The government has done everything possible to pay before October 23," Boi Ruiz, adding that the regional administration, known as the Generalitat, had not received the funds from the FLA until Wednesday.
According to an agreement with the pharmacists association, the Generalitat is obliged to pay for medicines dispensed within 35 days of receiving the bill for the corresponding month. Dalmases complained that local pharmacists were being used as a "pawn" in a dispute between the Generalitat and Madrid.
The Catalan parliament has approved a motion calling for a referendum on independence for the region after PM Mariano Rajoy rejected a petition from Catalan premier Artur Mas for a revenue-sharing pact with Madrid. Spain's regions have been cut off from the wholesale funding markets because of the spike in Spain's risk premium. "The only bank that will lend money to Catalonia is the Spanish state," Dalmases said.
Finance Minister Cristóbal Montoro on Tuesday pledged the transfer of the €99 million to Catalonia "immediately." "Nowadays transfers are made by pressing a button, they don't go by bus," Dalmases said. "We're economically exhausted," he said.