Police prevent angry mob from storming Bank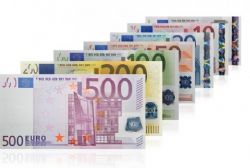 Police in Pais Vasco yesterday stopped crowd of angry protestors from storming a bank in the town of Barakaldo to demonstrate over the repossessions of homes carried out by the bank.
Last week's suicide of Amaia Egana, a 53-year-old woman from Barakaldo who jumped to her death from the window of her 4th floor apartment as the bailiffs called to repossess her property, has sparked public fury across Spain.
Hours later the PM announced a temporary moratorium of all such repossessions, which yesterday resulted in a Decree being passed to protect the most vulnerable from eviction .
An estimated 100 people gathered in front of Barakaldo´s court house - many carrying banners with slogans such as "Banks get the money, we get the dead" - to take place in the protest which was organised by a number of local groups.
A spokeswoman for the group said Barakaldo´s court house had issued 137 orders of evictions in this town alone during the first 6 months of 2012.
Protesters said Caixa bank made €157 million in net profits while it put Egana´s house up for sale.
Irresponsible lending by Spanish banks is being blamed for the collapse of the property market and escalating number of properties being repossesses.
Latest estimations are that the Banks have now repossessed 400'000 commercial and residential properties since 2008 - an average of 273 properties per day.