Rajoy says EU budget proposal unacceptable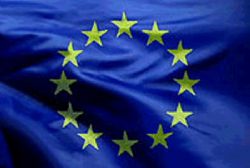 PM Mariano Rajoy said on Saturday that a draft European budget was unacceptable. The proposed 7-year budget would turn Spain into a net contributor to the EU for the first time by cutting aid and subsidies.
EU chief Herman Van Rompuy proposed a compromise draft EU budget on Wednesday, aiming to go part way to meeting spending cut demands from Britain, Germany, Sweden and the Netherlands.
Van Rompuy's draft would cut €80 billion out of the roughly €1 trillion euro budget for 2014-2020 proposed by European Commission President Jose Manuel Durao Barroso.
France on Thursday rejected the proposal saying the limits it proposes on farm subsidies were unacceptable.
"The first draft presented by Mr. Barroso seemed to us a good document to start talks. The one that Mr. Van Rompuy presented later is unacceptable," Rajoy said in the southern Spanish city of Cadiz, where he was at a summit of Latin American and Iberian leaders.
Spain fears losing some €20 billion of fishery, agricultural and development funds in the 2014-2020 budget, if it is cut as much as Van Rompuy proposes, El Pais newspaper reported on Saturday.
Britain has threatened to veto the budget because cuts do not go far enough and EU officials are looking at ways to manoeuvre around a potential veto.
"There's a contradiction when some countries that say they want to make growth a priority will not support the main instrument that we have at the European level, to invest in growth," Barroso said in Cadiz at the summit on Saturday, refering to the British threat to veto the budget.