Renault to create 1'300 jobs at factory in Spain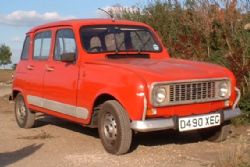 French Carmaker, Renault today announced plans to create 1,300 jobs in recession-hit Spain under a scheme to boost production at its local plants and following a deal with unions.
Renault will assign its Palencia plant in Northern Spain 2 new vehicle platforms, one a derivative of the other, and shared with Nissan, the statement said.
The new platforms cover 4 vehicle bodies, allowing Renault to increase total annual production by around 40,000 units to 280,000 units.
Over the 2014-2015 period, production at the engine and gearbox plants will rise to nearly to 1.4 million units per year, the statement continued.
The Valladolid body assembly plant will benefit from the "competitive performance reached through the recent workforce negotiations, which extend and enhance the facility's options with regard to future assignments," it said.
The Spanish announcement comes as Renault opened negotiations on a French new labor deal it wants to seal by the end of January. Renault has demanded pay and working time concessions from its French workers and warned that the outcome of talks may affect future production plans, unions said earlier this month.
Faced with a sustained slump in the European car market, Renault wants to align French wage and production costs with its plant in Palencia, Spain, and Japanese affiliate Nissan's Sunderland factory in England, Renault Chief Operating Officer Carlos Tavares said in September.