Popular destinations for UK expats remain largely unchanged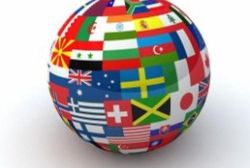 Figures released recently by the Home Office found that last year there were 149,000 Brits moving abroad for at least a year or more.
The majority of expatriates were relocating to a foreign country to work, with some having secured a job in advance and others intending to look for a position once in situ.
Britain has a long tradition of expats and in the last decade the destinations which prove the most popular have changed little.
Back in the 1991 to 1992 period, Australia topped the rankings for countries attracting expats from the UK with 48,000 Brits relocating Down Under.
By 2009 to 2010 this number had risen to 64,000, but Australia remained the most popular destination and still offers expats a good way of life to this day.
In the period between 2001 and 2002, Spain overtook the US as the country in second place, but the latter destination soon regained its place.
English-speaking nations are a common choice as they allow expats to gain employment more quickly and feel more integrated into the community.
Click here to read More News Stories by Expatriate Healthcare?