Spain pushes ahead with sale of rescued banks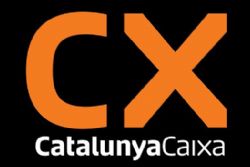 Spain is moving ahead with the sale of nationalised banks Catalunya Banc and NovaGalicia Banco, hoping to sell the Barcelona-based former savings bank early next year and its Galician peer shortly after.
Catalunya Banc, NovaGalicia Banco and Bankia must shrink their balance sheets by more than half, slash jobs and enforce losses on bondholders as a condition of receiving nearly €40 billion of European aid alongside smaller bank Banco de Valencia.
Catalunya Banc will likely be sold in the first months of 2013, Economy Minister Luis de Guindos told a news conference on Thursday. The sale of NovaGalicia Banco will follow shortly after, a Bank of Spain source said.
"The sales process for Catalunya Banc has already started," the source said. "The auction process is expected to last around 3 months and then NovaGalicia Banco will follow."
Banco de Valencia has been sold off in a fire sale to Spanish bank Caixabank to avoid the cost of winding down the small lender, brought low by years of unsustainable lending during a property boom.
Bankia, taken over by the state in May in Spain's biggest ever bank rescue, can survive on its own after a €18 billion capital injection from Europe, the Bank of Spain source said, and any sale is likely to come years down the line.
"Bankia is different because it's a systemic bank, it can stand alone and it's not necessary to sell it in the short term," the source said.
Bankia could even be sold via an initial public offering (IPO) once it has been cleaned up and its problem real estate assets transferred to a central 'bad bank' being set up by the government as a condition of the European aid, bankers said.
In July 2011 Bankia attempted an IPO to solve its debt problem but it left thousands of retail investors out of pocket the following May after the state takeover caused the stock to lose more than half its value.
One Madrid-based banker advising potential suitors on the sales said the large listed banks were likely to be the only bidders for the 2 former savings banks.
Spain's healthy banks can increase market share by buying the pared-down lenders, stripped of their soured property assets and with greatly reduced staff after the Europe-enforced over-haul.
"The big Spanish banks will be the ones involved. There has been some private equity interest, but they will be unlikely to buy," he said.
Banco de Valencia was sold to Caixabank with a loss protection scheme, but these advantages will not be offered to potential buyers of Catalunya Banc and NovaGalicia Banco, the source said.
Banco de Valencia, around a third of the size of the other two banks, was sold in firesale process that didn't give bidders time to study the balance sheet, meaning it needed a protection scheme to seal the deal, the source said.
However, the Madrid-based banker said the government would have trouble selling the 2 former savings banks without additional loss protection.
"If they expect to do these kinds of deals they have to offer loss protection schemes. There's no other way to sell these assets," he said.