Spanish Paradors start two-day strike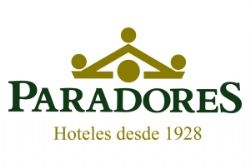 Workers at Spain's state-owned luxury Parador hotels housed in historic castles and palaces started a 2-day strike on Friday in protest against job cuts and threatened closures at the loss-making chain.
Participation in the strike would likely be over 70% and involve all types of staff, a union spokesman said. 7 hotels are threatened with closure.
"Today customers will not have room service, they will not have restaurant service and they will not have bar service," he said.
Strikes have become commonplace in Spain in recent months as workers baulk at lay-offs and pay cuts during a deep recession marked by 25% unemployment, in a country struggling to avoid a sovereign bail-out.
Paradores de Turismo announced 644 job cuts in November, equivalent to around 15% of the workforce, blaming falling occupancy rates and rising losses in a highly competitive market.
Losses hit €77 million in 2011 and were expected to increase to €107 million in 2012, the company said.
The chain of over 90 parador hotels was started in 1926 under the auspices of King Alfonso XIII with the idea of building a hotel network to promote tourism.
Hotels include a fifteenth century convent in Andalusian city of Granada, at the heart of the Alhambra palace, where reservations have to be made months in advance, and a cloistered hostal dating back to 1499 in Santiago de Compostela which provided lodging for Catholic pilgrims and claims to be one of the oldest hotels in the world.
Tourists visiting Spain face other possible strike-related setbacks in the coming weeks. Management at airline Iberia held talks with unions on Friday in an attempt to avoid six days of strikes set for peak holiday travel days from December 14 to December 21 in protest over plans by parent company IAG to cut thousands of jobs.
Other strike action in recent weeks has included medical staff in Madrid over plans to privatise some hospitals and refuse collection in Jerez de la Frontera, where a work stoppage stretched on for days, leading to piles of rubbish in the streets.
A general strike on November 14 led to hundreds of cancelled flights, shut schools and factories.