Spain's wind energy sector takes a battering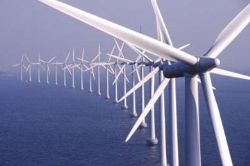 Current Government initiatives to promote the development of new wind farms are due to expire at the end of 2012, prompting fears that this will cause this sector of the energy industry to shrink further still.
The Spanish Wind Energy Association (AEE) together with Deloitte have called upon the Government to establish 'a stable and predicatable regulatory framework' to incentivise the sector and encourage growth once more.
The AEE has previously criticised the government for a lackof communication in announcing what, if anything, is to replace the current regulations.
The report notes how the share of wind power energy in Spain's GDP fell between 2009 to 2011,with 14,319 direct and indirect jobs being lost during the same period.
An estimated €27 Billion in investments could also be lost if he issue is not addresses quickly, the report conlcudes.
The country's green energy sector was hit particularly hard earlier this year after the announcement that the PM intended to tax wind and solar energy output.
The wind power sector generated €2.62 billion to the Spanish economy last year, representing 0.24% of the country's GDP.