Spain sees fall in mobile phone lines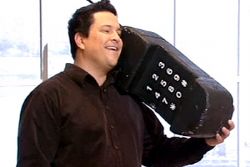 A report published today by the Spanish Telecommunications Industry Regulator - the CMT - has shown how a total of 486'183 mobile phone lines were cancelled during the month of October alone.
The statistics, which also include data cards for Ipads and other similar devices, left the number of mobile phone / device users at 53.71 million - representing a decrease of 3.1% on the same period last year.
A total of 474,993 mobile phone numbers were "ported" in October, as Spaniards sought to take advantage of an increased level of competition between providers and find a better contract deal. This figure was 6.1% up on October 2011.
Yoigo saw an increase in 16'869 users, and Orange 38'375, whilst Movistar lost 55'722 users and Vodafone 90'136.
By comparison the number of ADSL lines installed increased by 91'144 in October, up by 3.4% and reaching a total of 11.5 million broadband connections across the country.
The total number of landlines fell by 4,849 to 19.04 million at the end of the same month. Around 173,028 land-lines ported in October, up 21.7% from 142,707 in October 2011.