Barclays invests in Spain's bad bank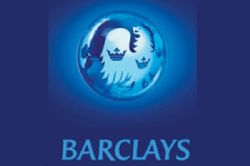 Sources from SAREB - Spain's so-called 'Bad Bank' - have confirmed that Germany's Deutsche Bank, the UK's Barclays Bank and French insurance company Axa have all taken a stake in the newly created entity.
SAREB said how private investors have to date in total invested some €524 million into the capital of the banking entity which is currently buying up questionable assets at a heavy discounts. A number of Spain's troubled Banking Institution are struggling to clear off their books and offload property-based assets after a property boom which collapsed, leaving billions of euros behind in troubled debts.
Analysts have reported cases of 65% discounts being offered on portfolios connected to bad-debt attached to resdential properties, rising to discounts as high as 85% for portfolios of bad-debts attached to commercial or industrial properties and land.