Castellon Airport Deadline Expires Tomorrow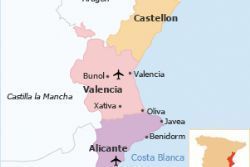 The 29th of December marks the deadline whereby the decision of whether or not to put Castellon Airport up for sale must be made.
Aerocas, the licence holder and owner of the airport, together with majority Shareholder, the Generalitat Valenciana, stipulated the deadline whereby the former developer and operator employed by the airport must accept the terms of a compensation package.
Airport Concessions had accused the owners of the airport for breach of contract and sued for compensation after being deprived of the contract to operate the facility for the next 45 years.
The Government defended the compensation offer by saying how - if accepted - it would save money in the long-run.
As of this afternoon, neither party had any comment to make concerning their positon.
Read further Castellon Airport news by clicking the link >> HERE <<.