Spanish property snapped up by Russian and Chinese buyers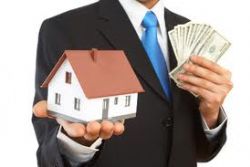 By the end of Q3 of 2012 it was revealled how the Russians purchased more property in Spain than the Germans.
The INE report for the year until Septemberalso noted how the British and French repesented the majrity of sales to foreigners, whereas the Germans were displaced in 3rd place by the Russians.
The Russian market accounted for the sale of 2,514 properties during this period - accounting for 1.2% of the total, with the Germans buying 2091 properties, or 1%.
The growth in popularity of Spain by Russian buyers is also such that it is quite likely that it will overtake purchases by French buyers - who bought 2626 properties - during the course of 2013.
Whilst property purchases by Brits remain the highest percentage of all foreign buyers - standing at 4281 in the first three-quarters of 2012 - they have been falling steadily since the property bubble burst in 2008.
Over the same period, sales to the Russian market have increased from 0.1% of the total to 1.2%.
Another growing market - although less notable than Russia - is China, which represented the purchase of 1325 properties between January and September 2012. This represented 0.6% of all properties sold in this period, up from 0.1% in 2007.
Germany, Italy and Portugal asll seem to be withdrawing from the Spanish property market, thanks to the effect of the Euro, whislt the Scandanavian Countries are all showing signs of hope.
One interesting difference between the Chinese and Russian markets is their choice of destination : Whilst the Russians seem to prefer locations on the Costa Blanca or Costa del Sol, the Chinese prefer city locations such as Madrid and Barcelona.
In November the Government announced a proposal to automatically award temporary residency to any Non-EU Citizen buying a Spanish property over the value of 160'000 Euros.