Government may extend jobless subsidy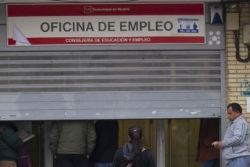 The government may consider maintaining the €400 per month payment for those without jobs and who are no longer eligible to claim unemployment benefit, after initially planning to scrap the payment altogether.
The renewal of the subsidy is expected to be formally announcedn in February, after the government has been able to take stock of how well the system has worked to date, according to sources at the Ministry of Labour.
This change of attitude is a result of pressure from the PSOE Socialist opposition Party.
Under the current system, those who have been out of a job for a long time are eligible for the 6-month subsidy if they are no longer entitled to claim unemployment benefit, if they have no other income and if they have no family assistance.