Treasury of Spain to gain €140 Mln El Niño taxes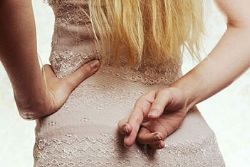 Tomorrow's El Niño lottery draw will be the first such lottery to have the winnings taxed.
Last year the Hacienda announced that all winnings over the sum of €2'500 would be taxed at the rate of 20%.
With a total prize fund of €840 Million Euros - of which €120 Million is the jackpot prize fund - this means that the Treasury could gain an estimated €140 Million in taxes over the course of the weekend.
Although last week's El Gordo Christmas Lottery draw was the last such lottery to have tax-free winnings, if the prize fund remains at €2.52 Billion Euros for December 2013 it would mean that the Government 'could' earn around half-a-Billion Euros in taxes through this measure alone.
By comparison, the UK's National Lottery advises that that their winnings "are not chargeable gains for the purposes of UK Capital Gains Tax and will not normally be assessed for UK Income Tax".