Banco de Valencia to fire 50% of employees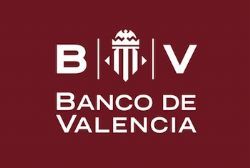 Nationalised Spanish lender Banco de Valencia, recently bought for 1 euro by the country's third-biggest bank, La Caixa, will fire more than half its workforce, union UGT said on Monday.
Banco de Valencia plans to dismiss 890 employees, UGT said in a statement, and an official consulting period will begin on January 15. The lender fired 360 workers in 2011.
Banco de Valencia had no comment.
Spain's unemployment rate currently stands at 25% and banking unions expect 12,000 employees to lose their jobs in the sector this year.
Banks were badly hit when Spain's boom turned to bust five years ago, leading the government to seek a bailout for its ailing lenders in June 2012.
The country's biggest bank, Santander, is reported to be planning to sack over 3,000 workers following its planned merger with Banesto, while 6,000 people will lose their jobs at nationalised Bankia.
Although job losses were expected when La Caixa bought Banco de Valencia, one of the lenders worst affected by the collapse of Spain's property boom, union UGT said it believed "cutting 890 jobs was not necessary".
The other 3 nationalised entities, Bankia, Catalunya Banc and NovaGalicia Banco - which is also known as NCG Banco - must trim their balance sheets and cut staff as a condition of European aid for Spain's banking sector.
Catalunya Banc and NovaGalicia Banco are expected to be sold early this year.
Earlier today NovaGalica Banco announced they will shed 2'500 jobs and close 327 branches by 2015.