Madrid Deputy Mayor Resigns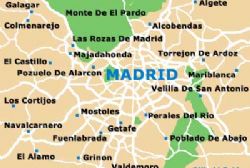 The Deputy Mayor of Madrid, Miguel Angel Villanueva, resigned yesterday over calls from the opposition for him to leave his post following the deaths of 5 women.
Villanueva was responsible for the Management of the Madrid Arena, where five young Women were crushed to death during a Halloween party.
The opposition has accused the Ayuntamiento of giving special treatment to the promoter of the event, Miguel Angel Flores - who has been on bail since December 28th - due to his friendship with Villanueva.
Villanueva denied that any favorable treatment had been given to Flores, and commented that he "could not be made responsible" for the actions of an "acquaintance."
Villanueva, who is the second municipal official to resign over the case, also said that Flores alone is respsible if it is proved that there was any illegality surrounding the issue.
Although the exact causes of the tragedy are still being investigated, it is known that the attendance at the event was 58% over it's assigned capacity.